UNLEASHING ENTERPRISE AGILITY
Lean Management, Product Discovery & Agile Delivery
Welcome to LitheSpeed, your trusted partner in transforming business landscapes through Agile training and consulting. We specialize in enhancing value delivery and unlocking enterprise agility, equipping organizations with the tools they need to thrive in today's dynamic business environment.
Our comprehensive suite of services includes Agile training, Scrum training, SAFe training, Agile consulting, Agile coaching, and more. We empower agile teams and leaders with the skills and insights necessary to adapt, innovate, and excel. Whether you're embarking on an Agile PMO journey or seeking to optimize existing processes, LitheSpeed is your catalyst for achieving unparalleled business agility.
Raj Indugula will be speaking at the LitheSpeed Livestream on January 11, 2024 at 12pm ET. Topic: Many organizations invest […]
Read More

→
Demystifying the Agile, Waterfall, and Lean Conundrum In an era where many organizations are navigating a "Double S" curve […]
Read More

→
Ben Chan will join our DC Lean + Agile Meetup on Wednesday, November 8th, 2023 at 12pm ET. Topic: Building […]
Read More

→
Introduction to the Agile VMO®
Join LitheSpeed business agility experts to learn how organizations are finding a new path to success where middle management are valued leaders in the age of business agility with the Agile Value Management Office (VMO).
Learn at your own pace.
This quick course is built for leaders and agile managers to get rapid value flow in your organization.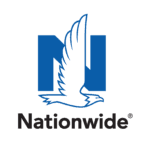 Sign up for our Newsletter