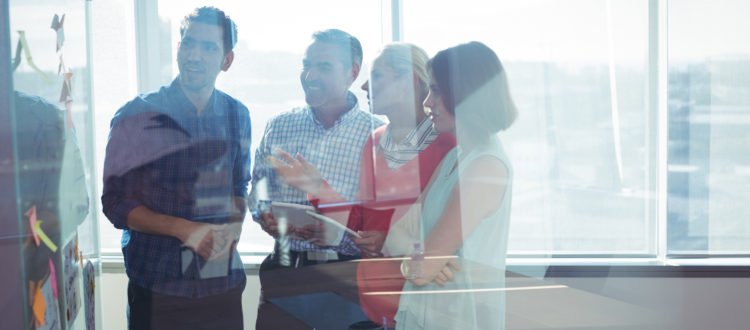 The Big List of Retrospective Tools
After 8 years and 14,172 retrospectives, we've decided to sunset our retrospective tool, Sensei. Many thanks to our 23,859 users over the years!
If you are looking for another tool to try, here are some ideas … in no particular order.
Built for Retrospectives
Reetro – 100% configurable retrospective boards and pre-loaded templates
FunRetro – "effortless and fun" retrospectives
Retrium – realtime retrospectives, choose from classic formats like mad/sad/glad or build your own
Sprintlio – features analytics, integrations, and presenter mode
Sprint Boards – team management, integration with Trello & Jira, card masking and merging
ScatterSpoke – custom retrospectives with the ability to scale
IdeaBoardz – simple and straightforward retrospectives
RemoteRetro – free, and a public backlog for feature updates
Neatro – online retrospective tool for any agile team who wants to continuously improve itself
MetroRetro – built for remote or co-located teams, ability to export boards, mobile friendly
Team Mood – works as a team's diary, collecting daily feedback, ideas and comments
Parabol – designed to put in-person and remote participants on equal footing
GoReflect – add feedback anytime
TeamRetro – customizable retros and team health checks
Retrobot – predefined and custom templates
Retrospect – real-time kanban collaboration tool, public and private boards
Outro – retros with kudos-sharing
Retroly – customizable boards with a simple interface
Bttr – individual and shared boards for continuous improvement
Team O'Clock – retrospectives, stand ups and planning poker
Other Collaboration Tools
While these tools may not have been built specifically for retrospectives, they offer virtual and live collaboration perfect for DIY retros.
Trello – boards, lists, and cards enable you to organize and prioritize your projects in a fun, flexible, and rewarding way
Miro – a collaborative whiteboard tool
Lean Coffee Table – helps distributed teams to run effective 'agenda-less' 'Lean Coffee'™ meetings
Mind Meister – online mind mapping
Stormboard – seamless remote collaboration through templates, stickies and whiteboards
Padlet – beautiful boards, documents, and webpages that are easy to read and fun to contribute to
GroupMap – real-time online brainstorming tool with a variety of templates
Mural – digital workspace for visual collaboration
Friday – gather feedback on a regular basis
Cacoo – From flowcharts to wireframes: a tool for every diagram
Polly – custom polls: add automated feedback into your day-to-day
PinItTo.Me – infinite virtual corkboard
BoardThing – realtime visual collaboration
CoSketch – multiuser online whiteboard
---
Any questions or additions? Contact our team.